WELCOME TO

THEWOODWORKERSSHOP.COM

Woodworking Ideas for Beginners and Experts
​The purpose of this website is to bring together a number of different 
woodworking ideas
, techniques and products that will appeal to a large range of woodworkers, from novices interested in
woodworking plans
 for beginners
 looking to build his first birdhouse or garden bench to the expert looking for detailed plans and materialists for major projects.
All of our woodworking shops are full of dangerous power tools from saws to drills to plainers all of which if not used properly can cause serious injury. Our motto is, SAFTEY FIRST so we will have a section dedicated to safety. From tool setup to finished product safety is the number one rule in any woodworking shop. We all want to come home to her loved ones in one piece.

We will also have a review section, which will look at new products as well as some of the older more trusted products in the market place today. The focus of our reviews will be to explain the pros and cons of a product as it pertains to the at-home woodworker. Woodworking can be an expensive endeavor, but with our and others reviews we hope to simplify your buying decisions.

We will also have a section dedicated to tools. Where you can browse through and look at different products including our 
woodworking plans
. 
For more information about our 
woodworking hints
 or our 
woodworking machinery for sale
, email us today. We would be happy to answer any of your questions, and help you develop a beginner or expert woodworking plan.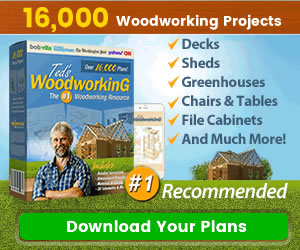 Copyright 2012: TheWoodWorkersShop.com | Woodworking Ideas | All rights reserved.

MAKE SURE TO SIGN UP FOR OUR SEMIMONTHLY NEWS LETTER WITH HELPFUL HINTS AND REVIEWS